Hi all
I know I few people here love their country cues, due to low recharge cost (160?). Has anyone maxed it out?
I've seen high players with level 4, and I am one piece away from getting a level 5 South African cue. I stopped using the country cue last year as I have better FAST cue. Some legs but my fav is the pool pass max cues (cyber, Marshall and witching hour in that order).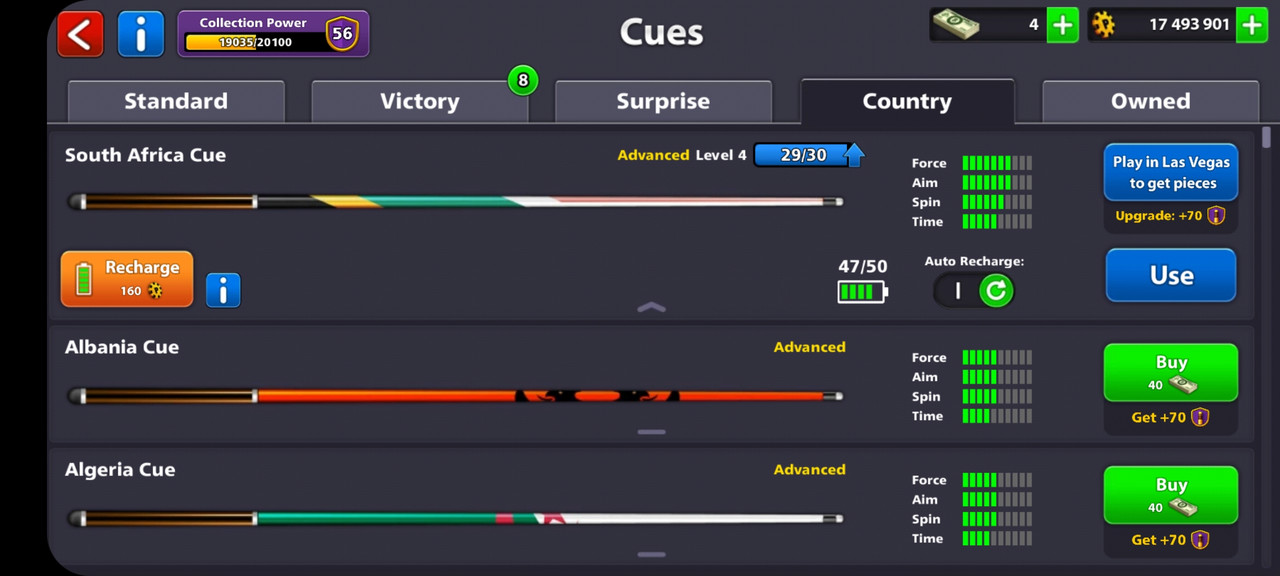 Who has a level 5? Or above?
Cheers
E